obsidian ~ napa valley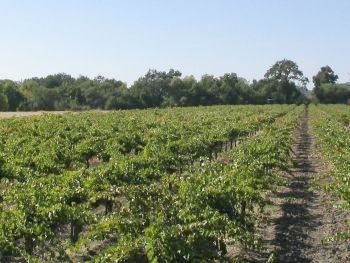 The Obsidian Vineyard lies in the Napa Valley AVA west of the Silverado Trail, east of the Napa River and Selby Creek, and north of Bale Lane.
Planted in 1986
Cabernet Sauvignon
Sunnyside Clone on AXR
Head Trained; Cane Pruned
Drip Irrigated
Replanted Six Acres in 2004: Cabernet, Zinfandel, Petite Sirah
rockpile ~ sonoma county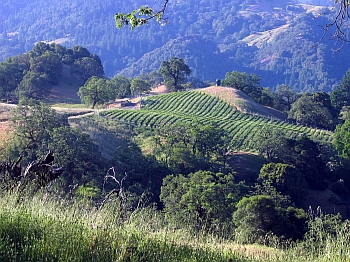 Our "Branham Rockpile Vineyard" is the last vineyard in the north section of the Rockpile AVA located just inside the Northern border of Sonoma County. It is situated on a ridge with a southwestern exposure and a panoramic view of three counties to the east. Check out the colorful history of the "RockPile" Here.
Planted in 1994
Zinfandel
Wiese Clone on 110R
Century Clone on 110R
Century Clone on St. George
Head Trained; Spur Pruned
Non-irrigated
Planted Six New Acres in 2004: Zinfandel, and Petite Sirah
Succession plantings: Cabernet Sauvignon, Syrah, Grenache Noir, Grenache Blanc, Cabernet Franc, Movedre, Malbec, Aglianico, Petite Verdot